Type: Stocked in Dubai 🇦🇪, delivered to you in 12 days !
Flying Helicopter spinner
Spend

$50.00

to

FREE SHIPPING
$3

Delivery Charge All Over Lebanon 🇱🇧
Specifications:
Product parameters:
Packing: color box
Size: 11 * 10 * 5.2CM
Weight: 60g
Charging time: 15 minutes fast charging
Life time: 10 minutes
How to use:
1. Turn on the power button to the flywheel and start to flyNova.
2. Throw it and get some flying balls you want to do cool tricks immediately!
3. If you want to stop, just grab FlyNova, simple and safe. The closed roller design protects your hands while spinning.
Package Included:
1*Aircraft flying toy
1*USB cable
1*user manual
Scenes to be used:
It is designed for indoor and outdoor use, with a smooth flight mode and a boomerang effect. It's the perfect backyard event, but it can also be easily used indoors. Use at home, school or office.


SECIFICATIONS
Weight: 60g

State of Assembly: Ready-to-Go

Size: 11 * 10 * 5.2CM

Recommend Age: 7-12y,12+y,18+

Power Source: Electric

Packing: color box

Package Includes: USB Cable

Motor: Brush Motor

Material: ABS

Life time: 10 minutes

Item Type: Flying Spinner

Indoor/Outdoor Use: Indoor-Outdoor

Charging time: 15 minutes fast charging

Certification: CE,FCC

Battery Capacity: 100MA



FlyNova is a flying toy with magical magic. It's easy to master in just a few minutes and you can play alone or with friends. It's a great Christmas gift and can definitely solve boring!

Flying Spinner Toy

>> Made of high-quality PP material, anti-fall, shockproof, anti-collision and high resilience.
>> The flying spinner use advanced LED colorful light hover technology, inductive suspension and collision protection. You just need to gently throw the ball in the air, then it can start to fly immediately. Super cool and super fun to use!
>> The flying spinner has four power motor fast rotation to provide power to make itself 360°Rotating flying. There is always a high hover during the flight when flying to a certain level, grab the ball to flip then it will stop flying.
>> Designed with the switch button, turn on the machine in the ON direction, the light flashes on the machine body, and turn off the machine to the right.
>> The enclosed wheel design is aerodynamic and protects your hands while spinning it up and performing tricks.
Power it up by USB cable for 15 minutes to get fully charged, easy and convenient to operate and use.
>> The propellers is inside the samll orb/ball drone toys. No worries of hurt by propellers for little kids. The best kids drone for beginners boy girl toys.
View full details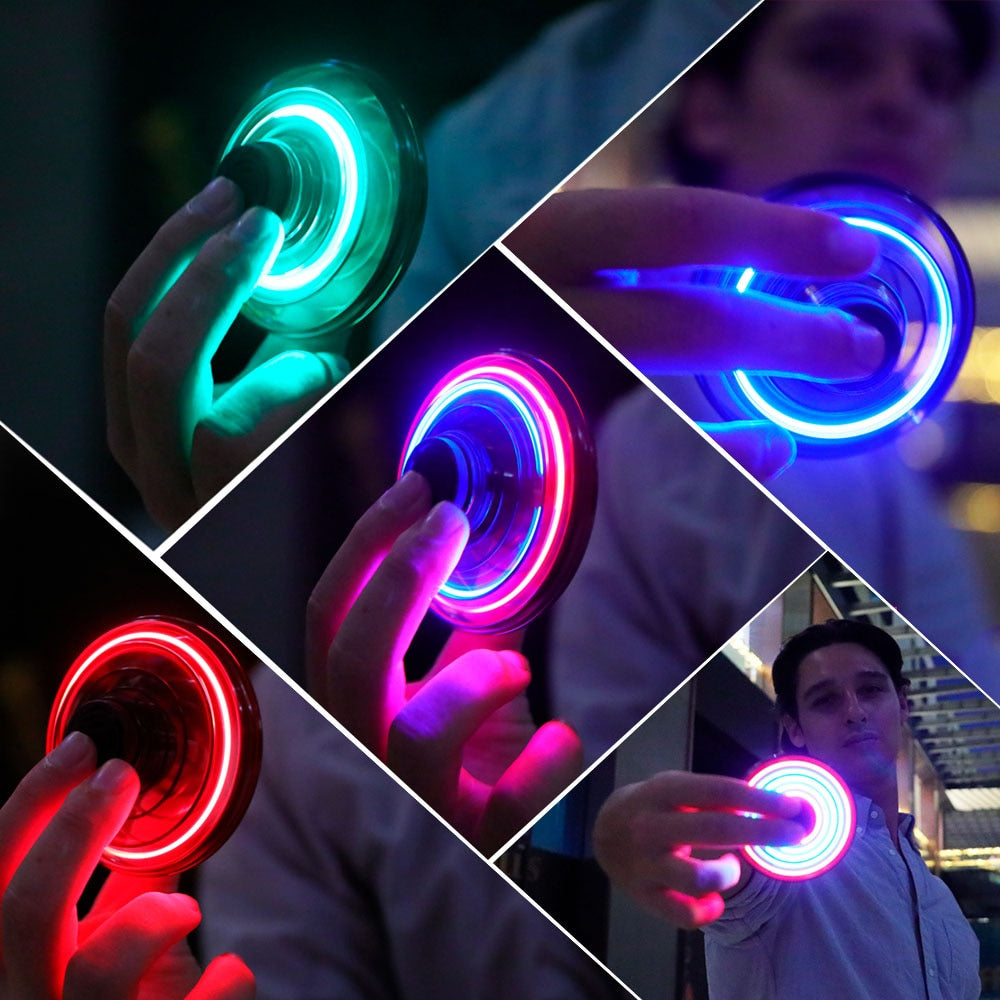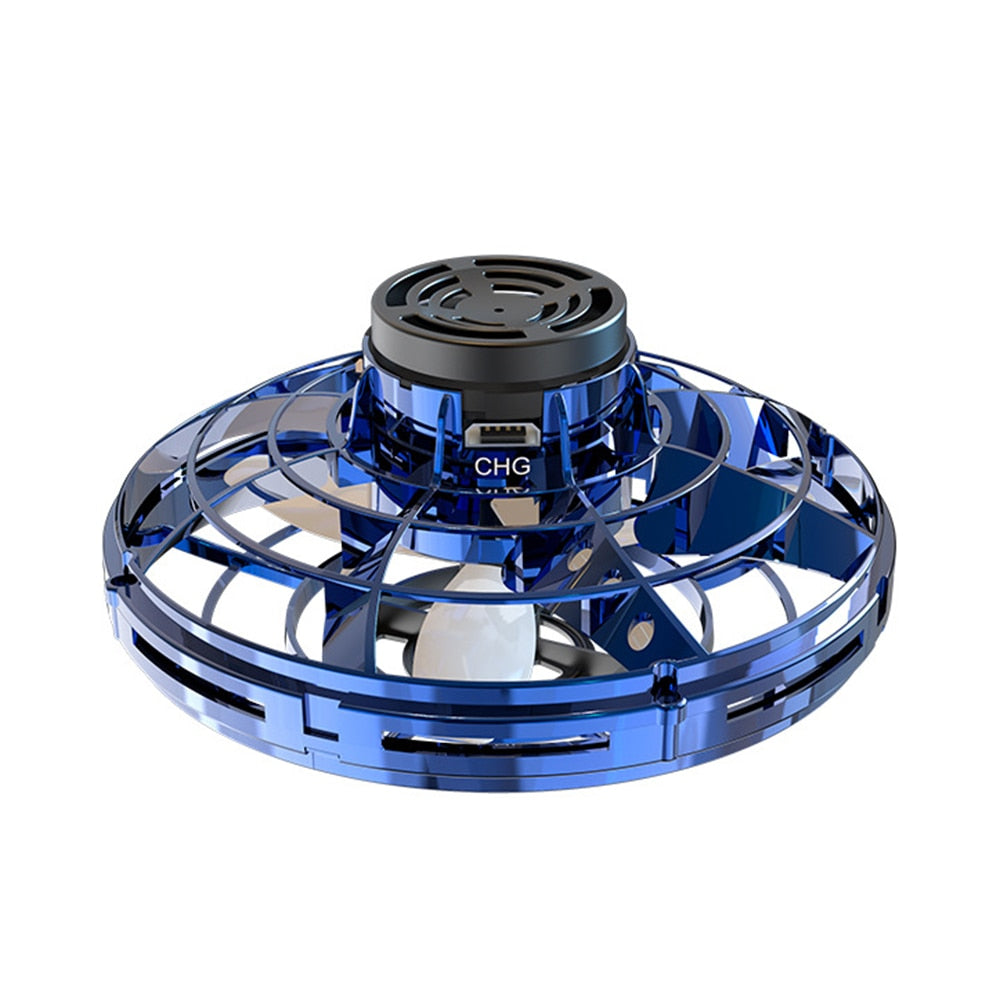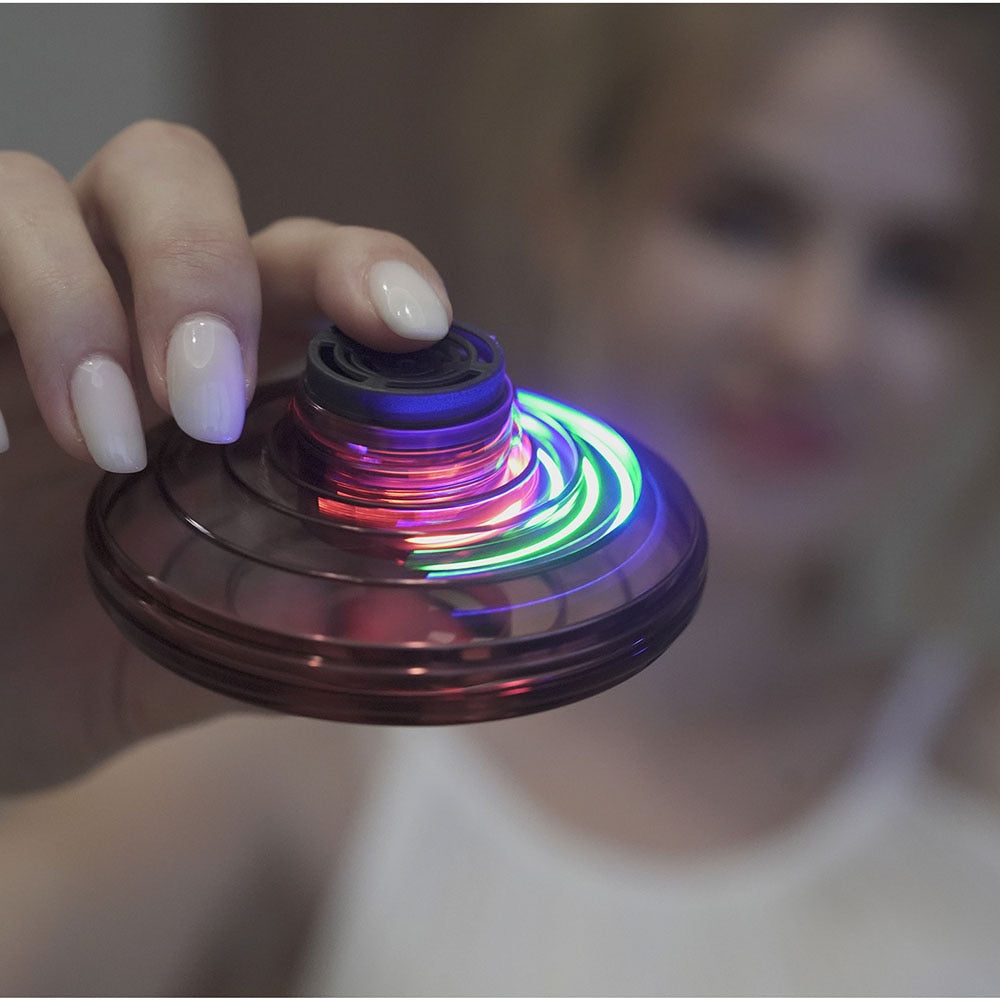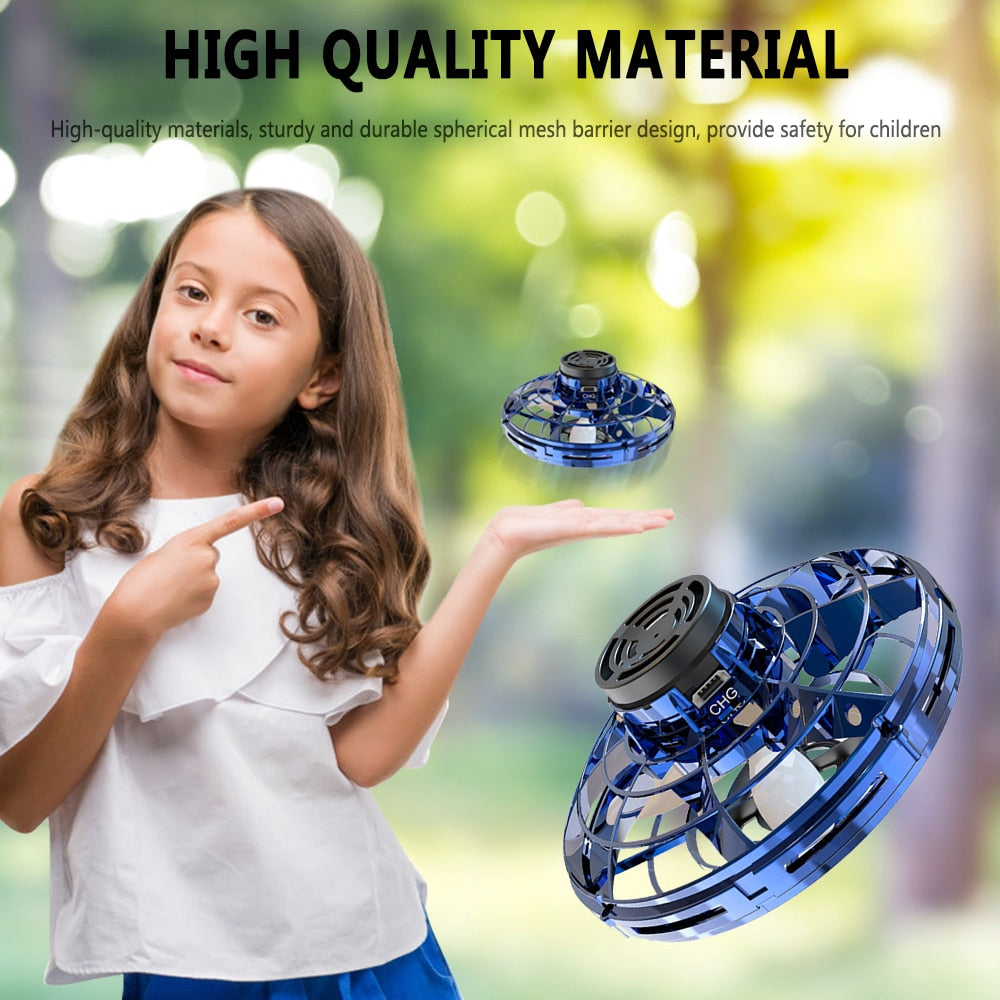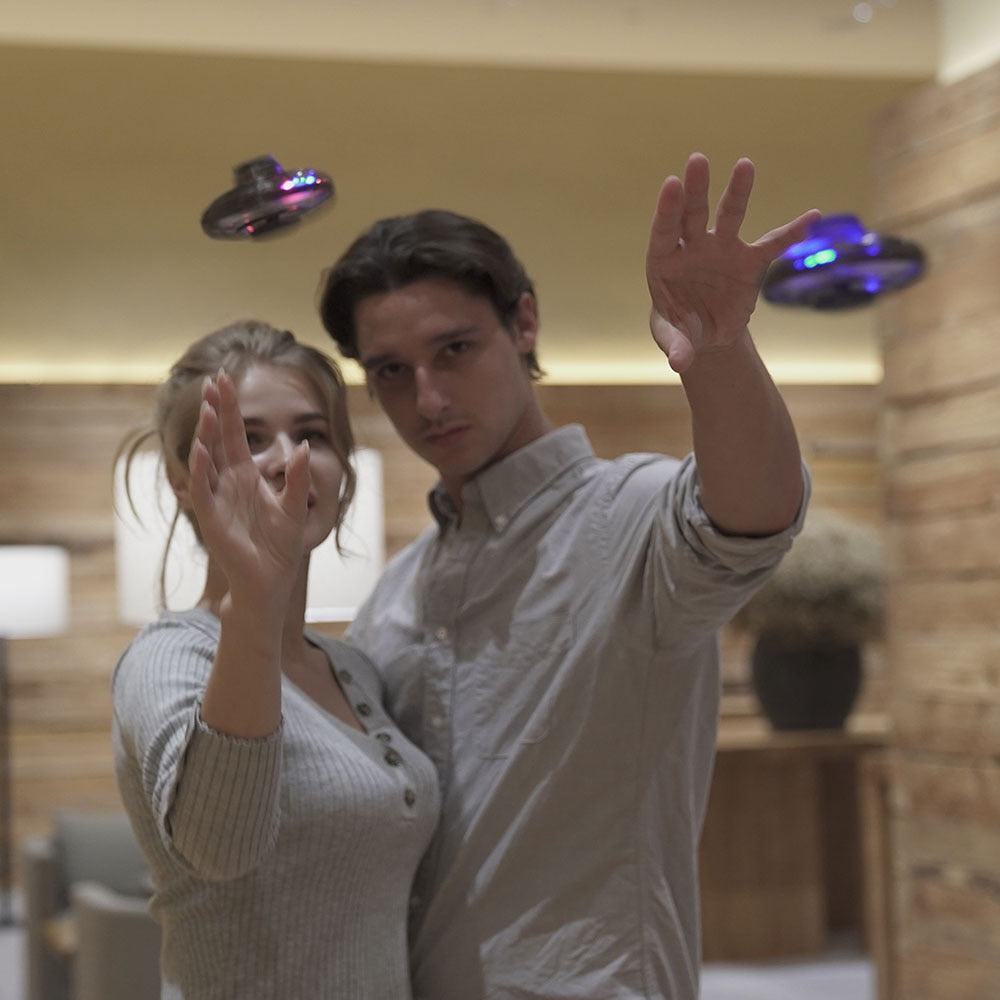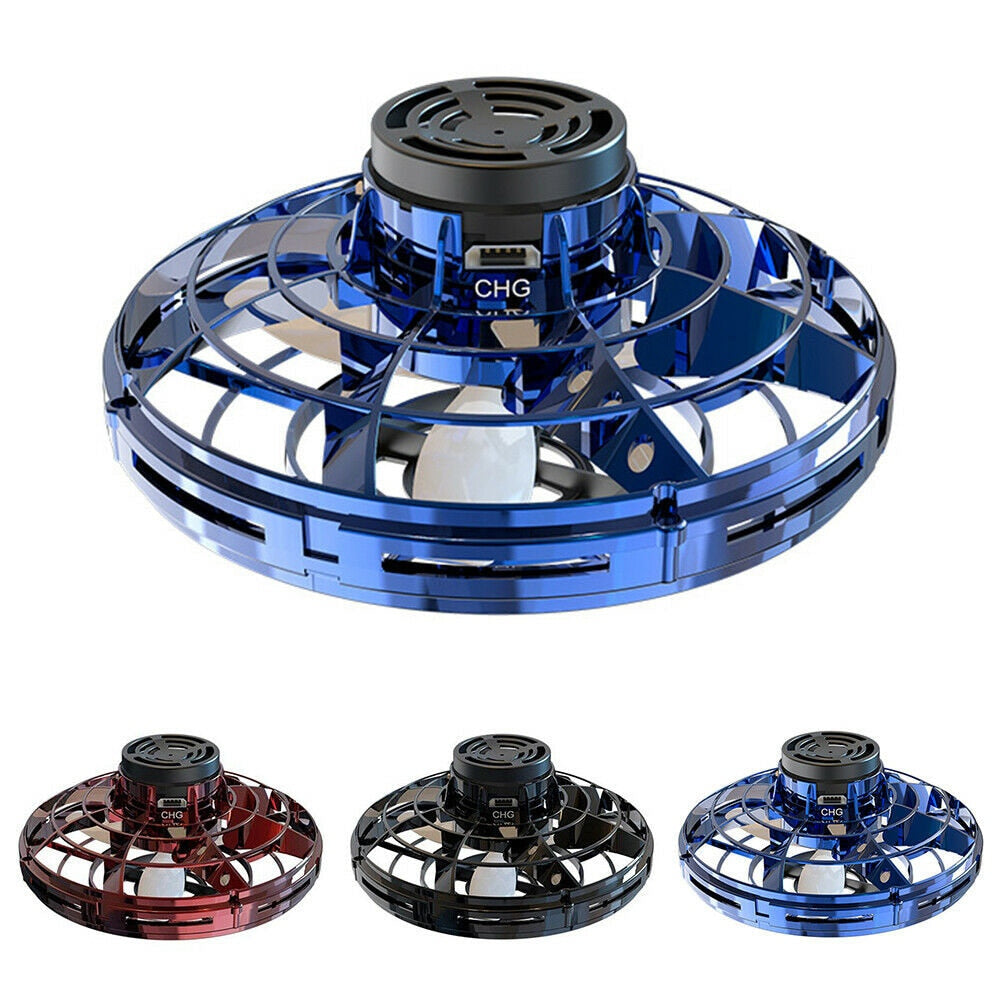 Flying Helicopter spinner