Type: Stocked in Dubai 🇦🇪, delivered to you in 12 days !
Laundry Dryer Clothesline
Spend

$50.00

to

FREE SHIPPING
$3

Delivery Charge All Over Lebanon 🇱🇧
Strong and sturdy
The main body of the clothesline is made of high-quality ABS material + aluminum base, the rope is made of 304 stainless steel, the length can be stretched to 4.2 meters, strong and heat-resistant, ensuring high quality
Super capacity
This adjustable drying line extends to 4.2 m (13.8 ft), has dual cords, and can hold 10 kg (22 lb) per line. A great gift for apartments, homes and outdoors.
Save space
Laundry Clothesline The clothesline is retractable so you can use it when hanging to dry and stow it neatly when you don't need it. Completely save space in your home! When retracting and unwinding, the line is kept at a slow walking speed to keep the safety of users.
Easy to install
The retractable clothesline is easy and quick to install according to the instructions, including all mounting hardware, follow the instructions for installation.
Widely used
Suitable for retractable design, a variety of hanging needs, can hang different types of clothing: swimsuits, towels, shirts, quilts, socks
SPECIFICATIONS
use: Wall laundry dryer
type: Multifunctional clothes hangers
style: modern Wall laundry dryer
no. of bars: double Outdoor clothesline
model number: KHX-046 Wall hanger
material: ABS+stainless steel Retractable clothesline
lifting method: hand-held Floor clothesline
length: 4.2M Folding wall clothesline
is foldable or not: yes Retractable laundry dryer
is extendable or not: yes Extendable wall drying rack
installation type: wall mounted Roof clothesline
color: 5 color Balcony accessories
brand name: Stupendous Clothesline retractable
Style: Modern
Origin: Mainland China
Material: Plastic
Length: 1-9 m
CN: Guangdong
Brand Name: stupendous
View full details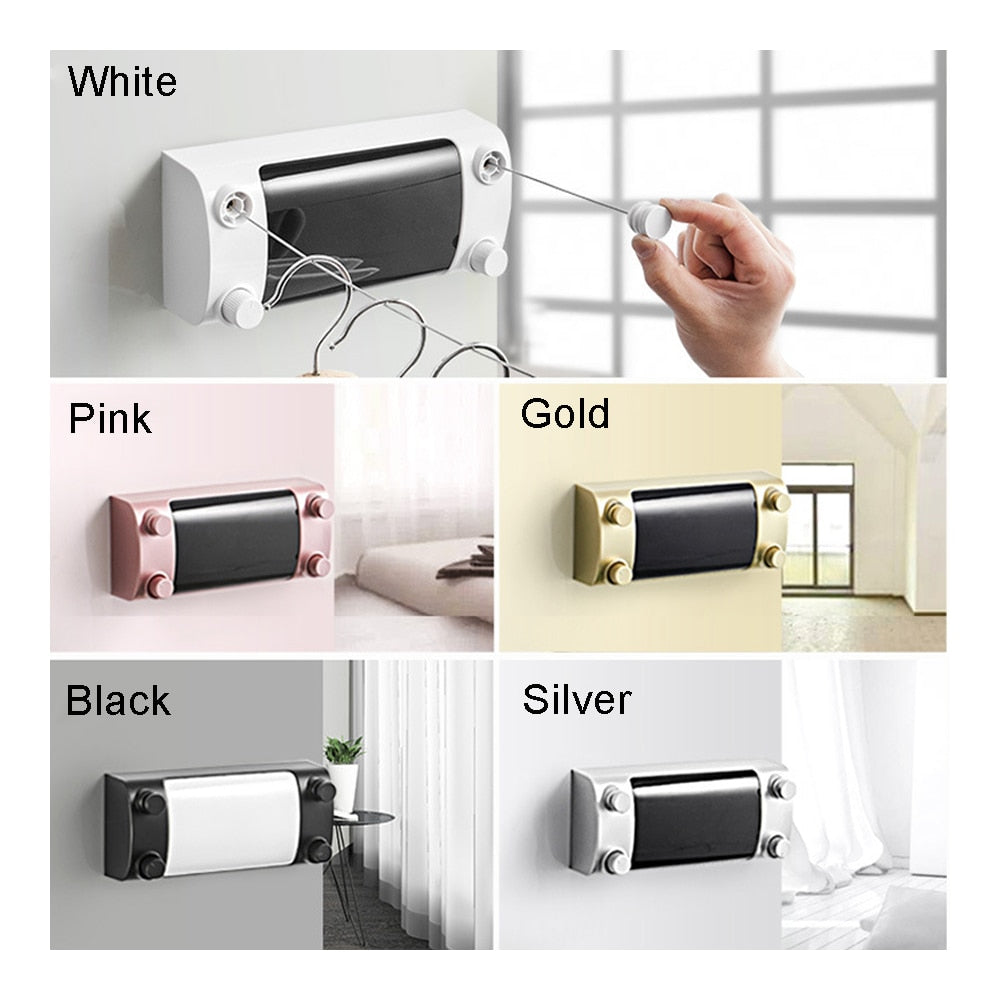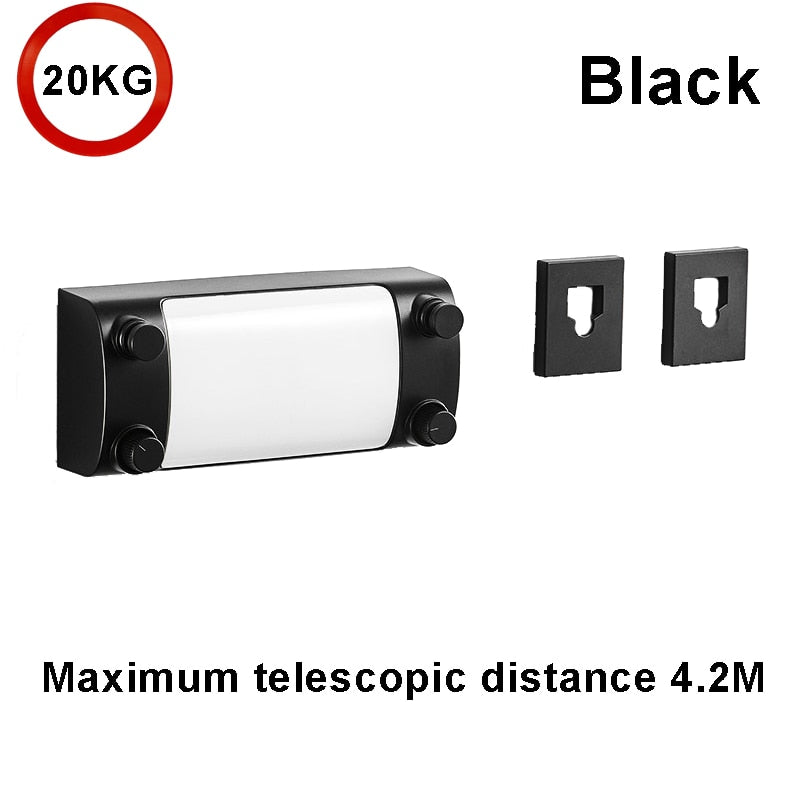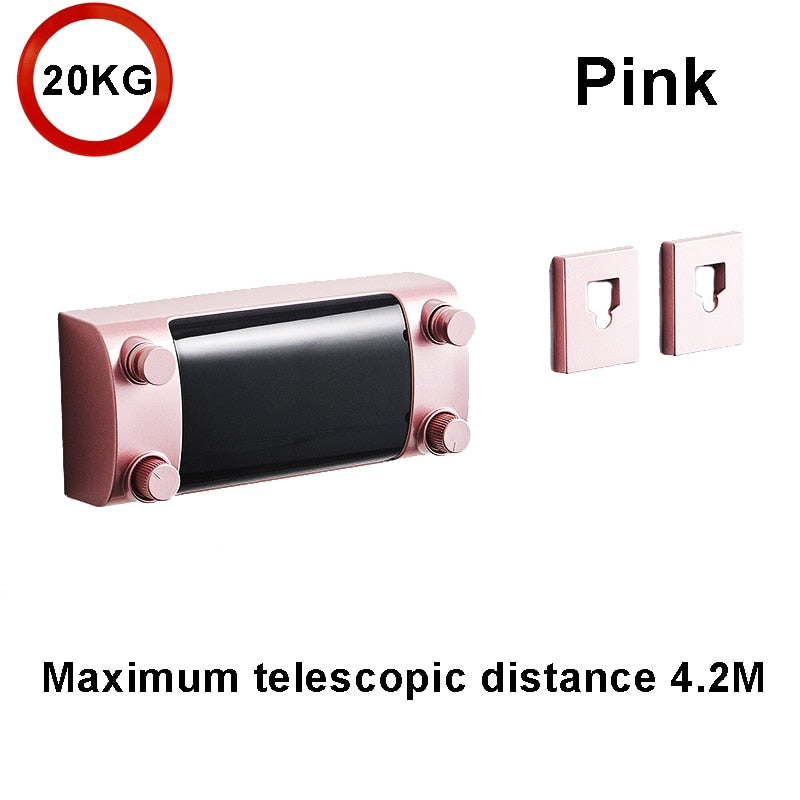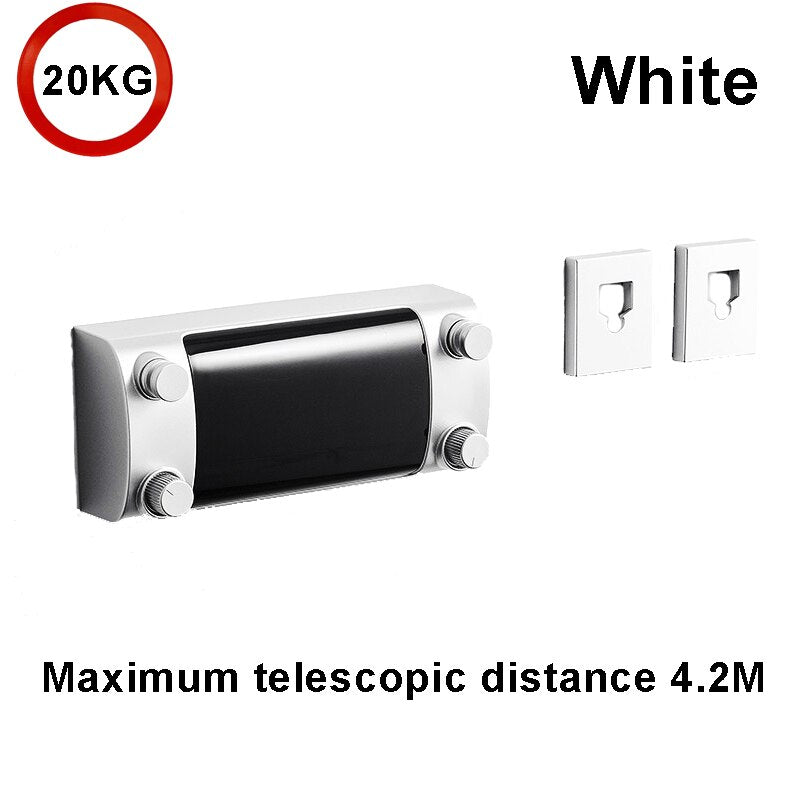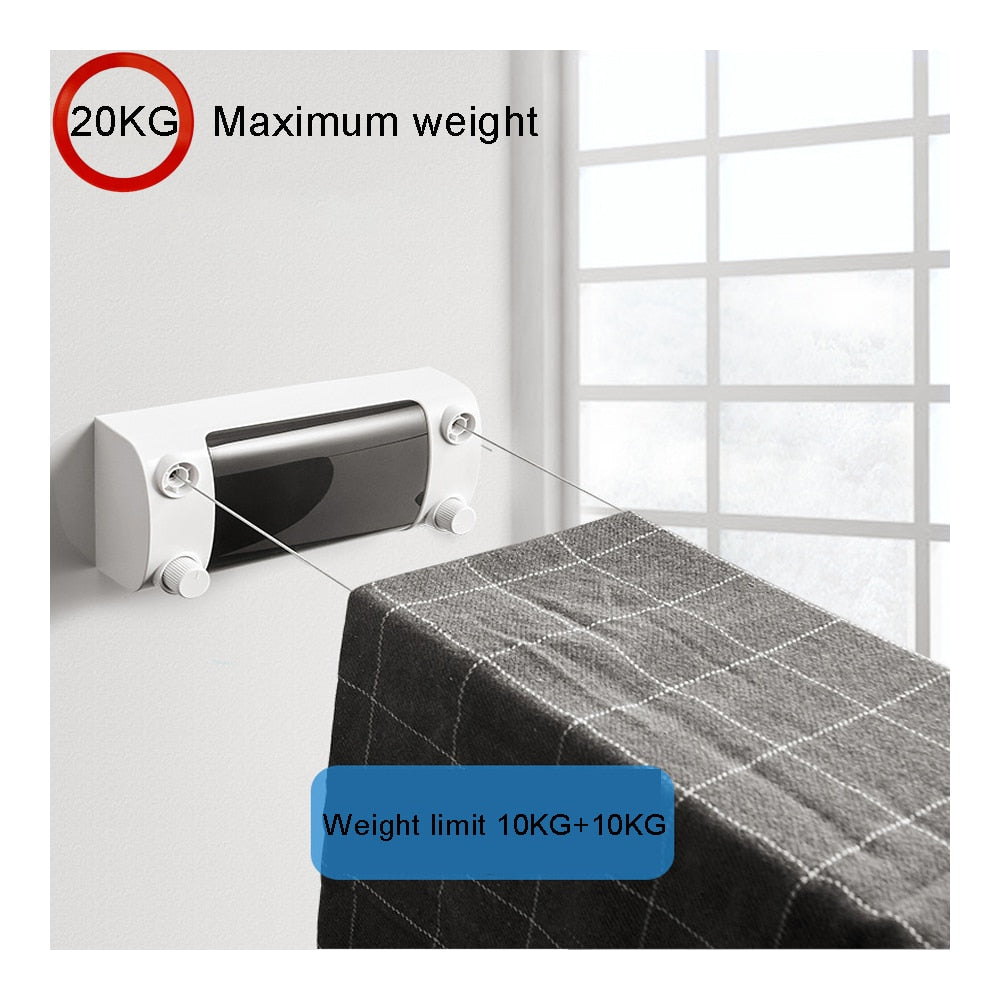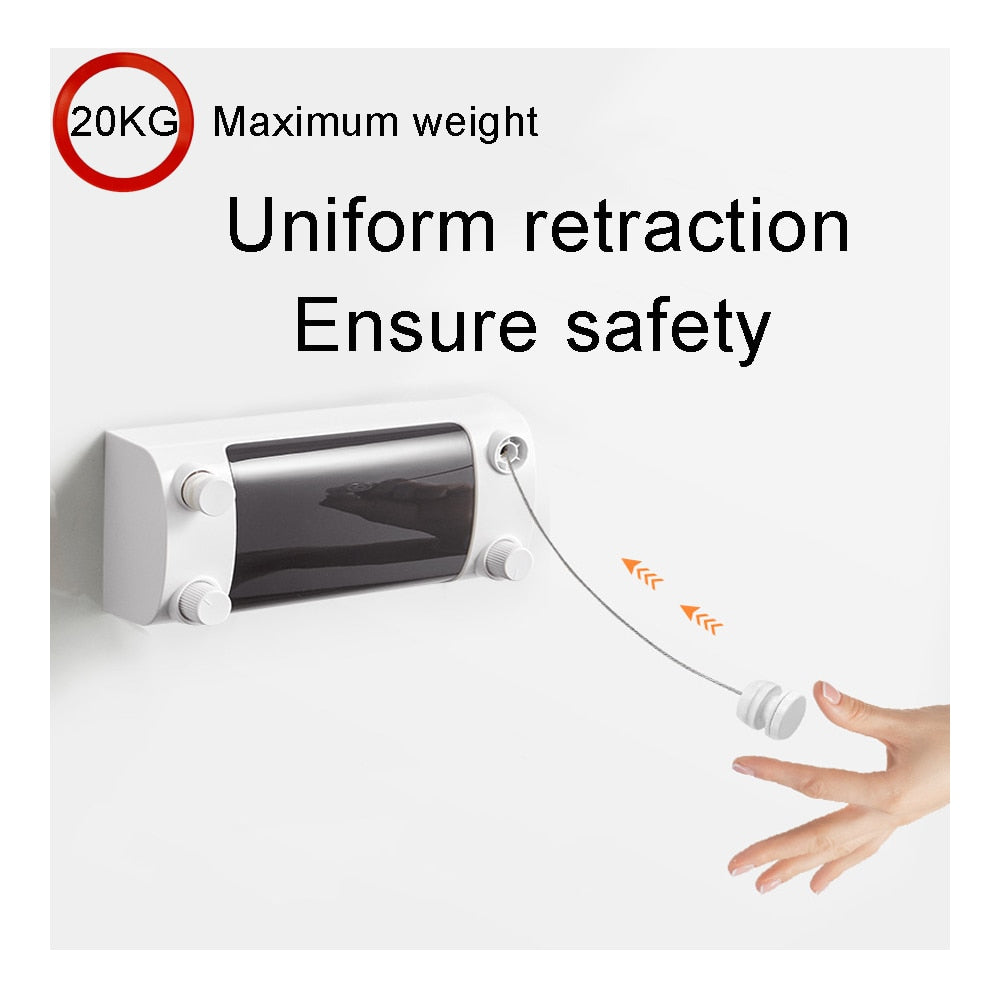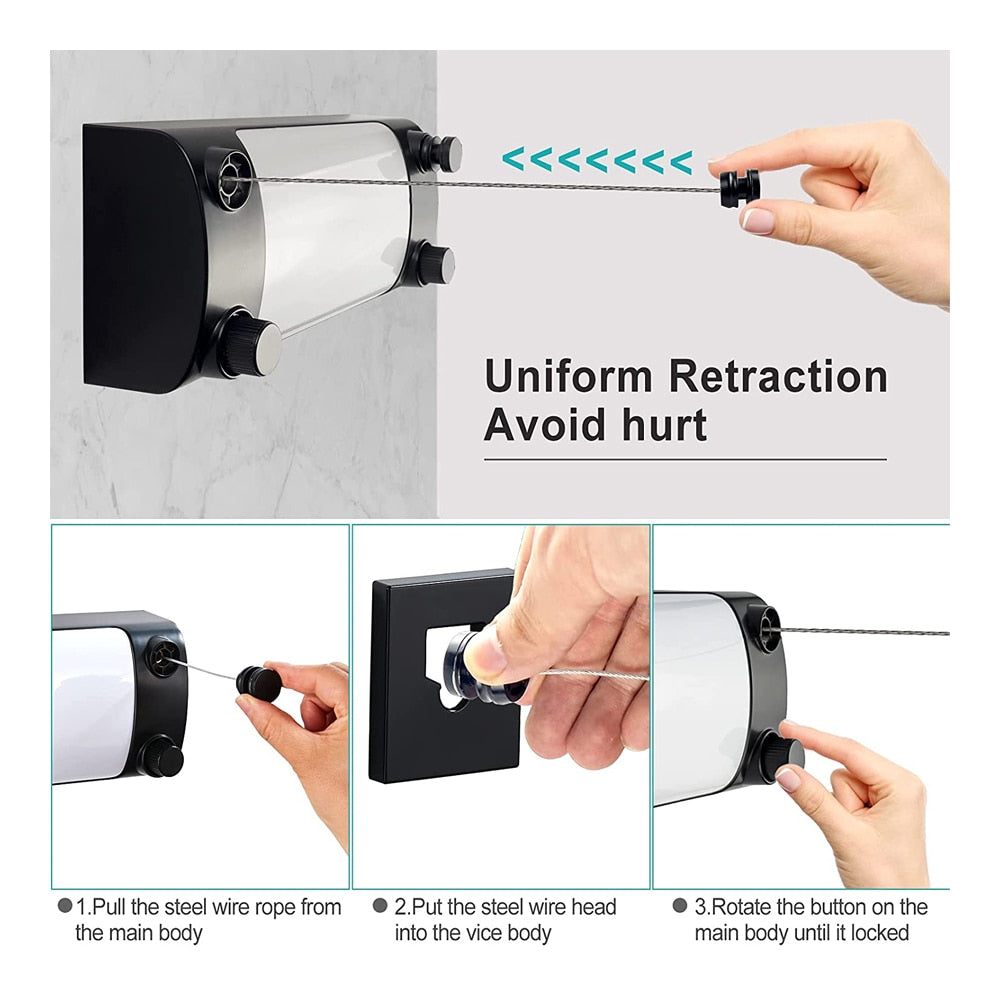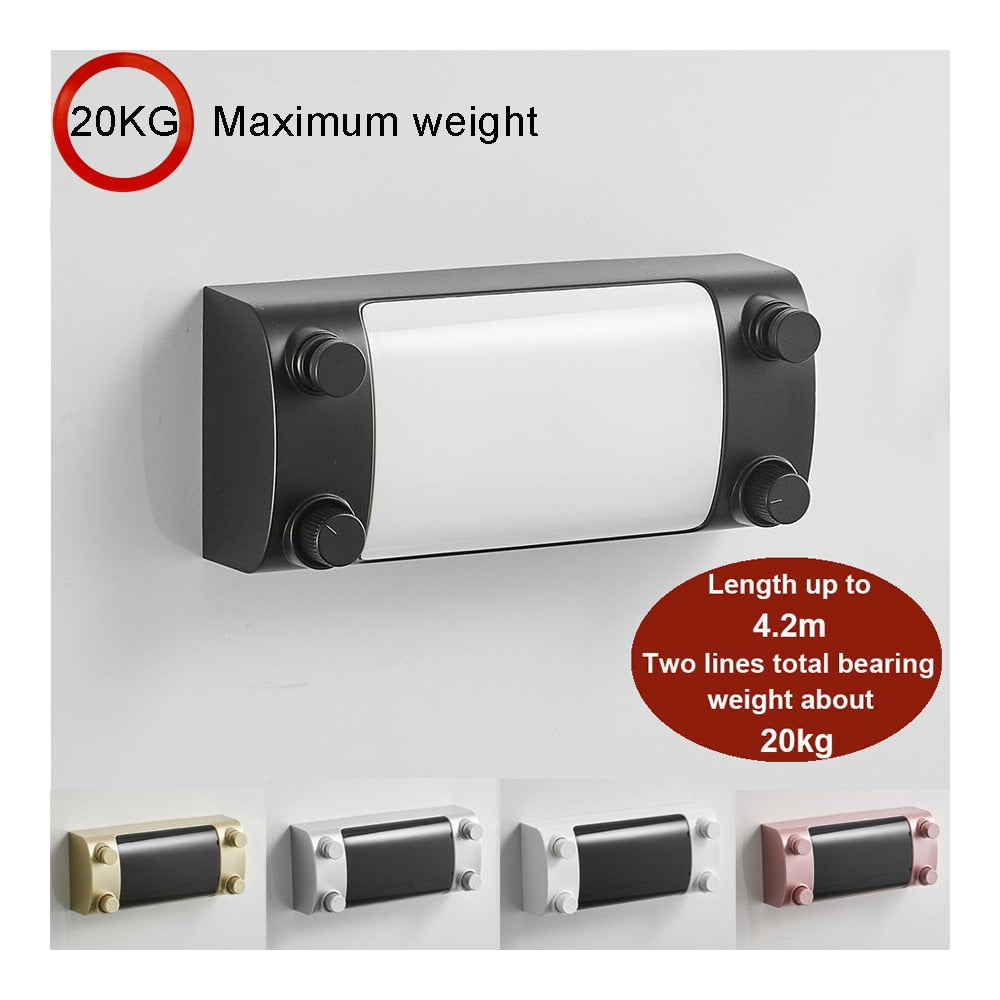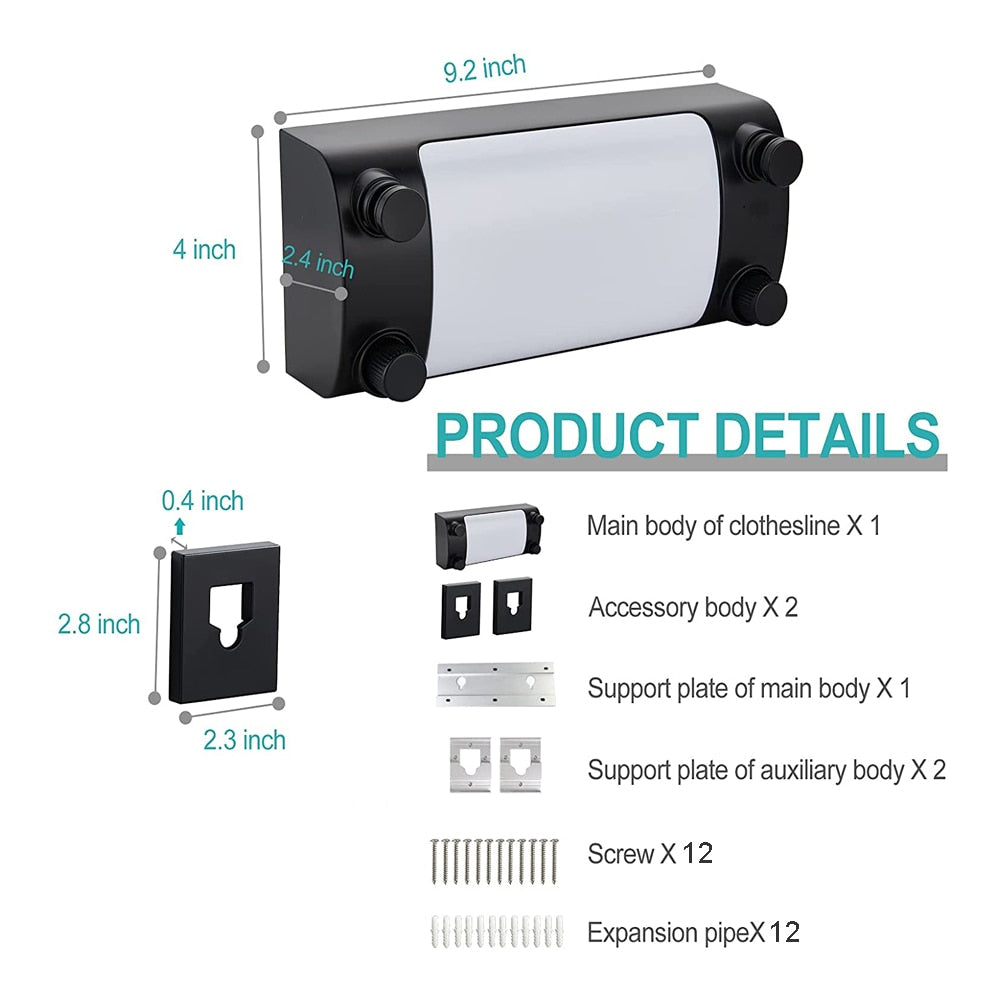 Laundry Dryer Clothesline